Serve your meals to hungry customers nearby
Reach more customers with your food servings. Restaurants on Hubtel see a sales boost of up to 42% within the first 90 days.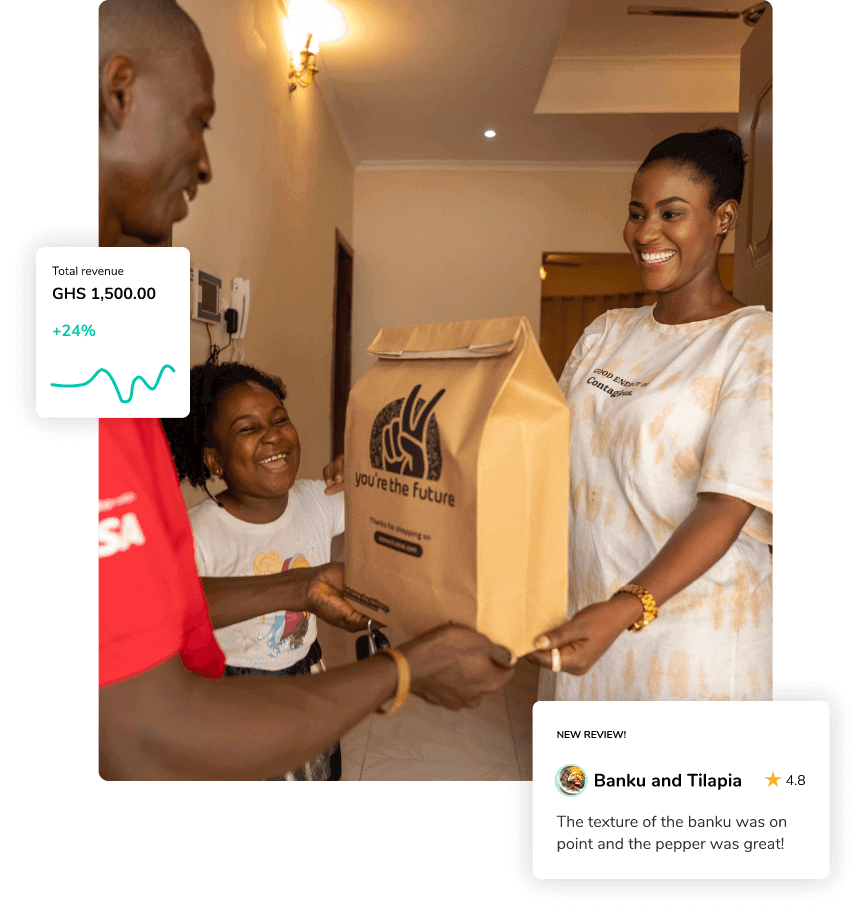 Modernise and grow your restaurant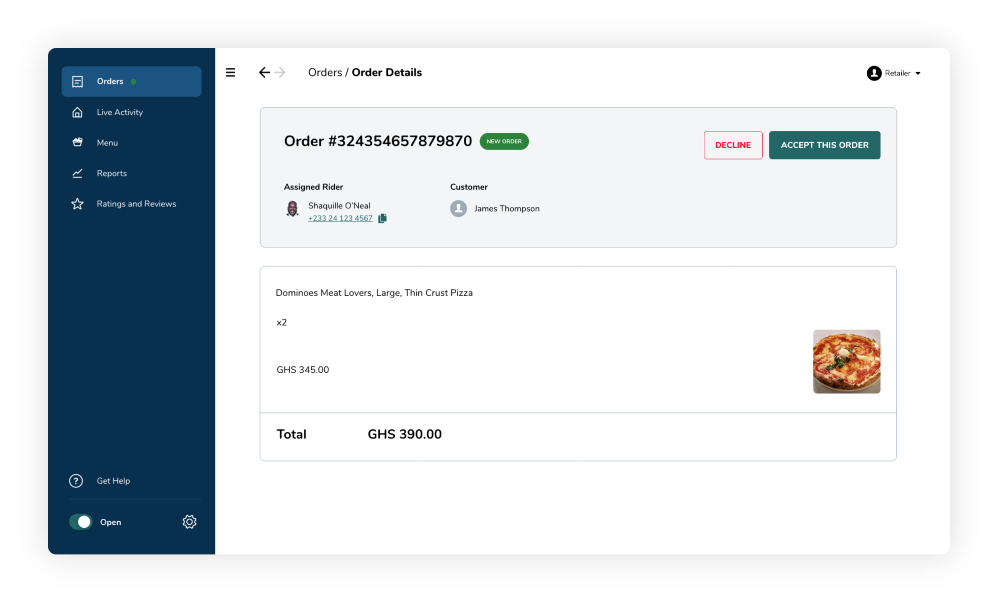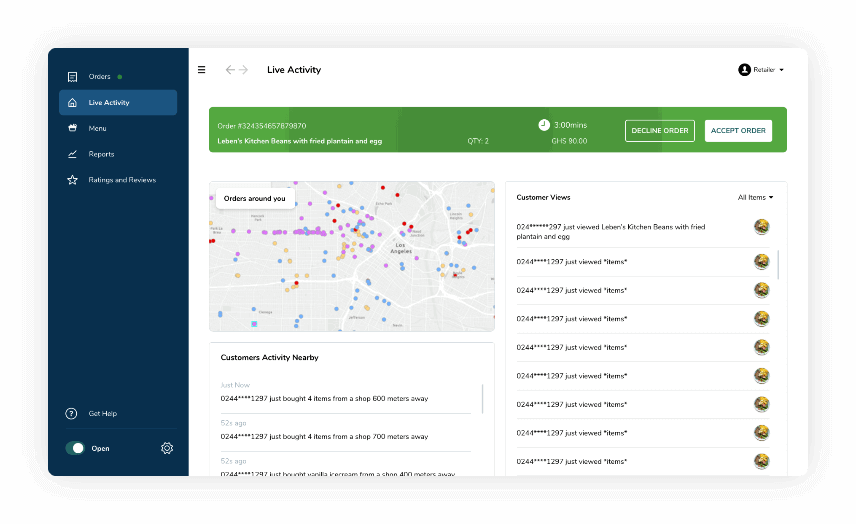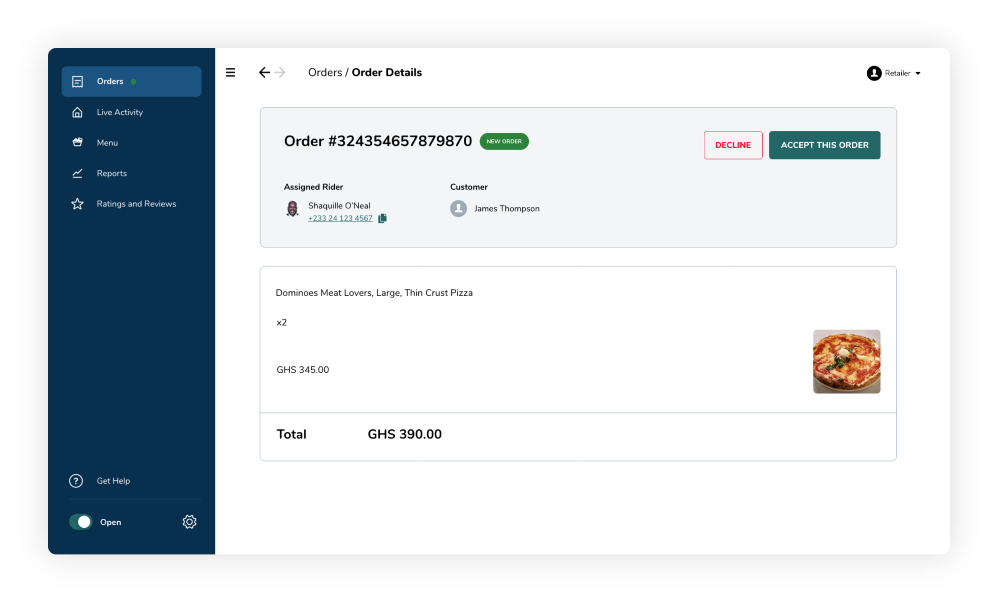 Manage your online orders with Hubtel
Fire up your kitchen for Hubtel orders in a few easy steps
Come onboard
Tell us about your restaurant
Set up your restaurant on Hubtel
Upload a menu, schedule your photoshoot and if you need one we'll ship your tablet.
Start serving meals
Sell, promote, track and manage your orders from the Hubtel Quick Commerce Portal on your smartphone, tablet or computer.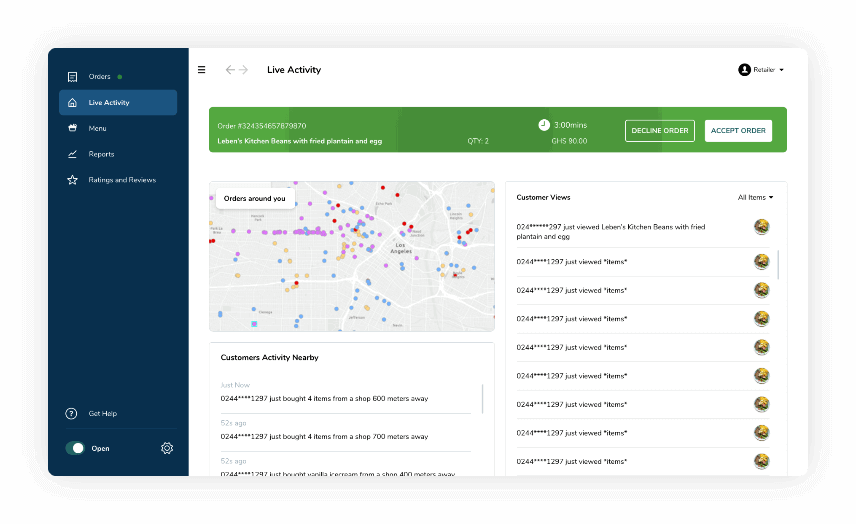 Let's get you set up and ready for orders